Who is online?
In total there is
1
user online :: 0 Registered, 0 Hidden and 1 Guest
None
Most users ever online was
17
on Sun Jul 21, 2013 9:54 am

Author's Note:
This is
not
a fan story at all. I just thought of this great idea, and really wanted to put it on here. So this story isn't fan inspired by any book at all. Also, May-Hill is a town or villiage I made up; not really sure which one. I'll just call it a town.
Arg, this is so annoying... I made a map for May-Hill, but guess what happened? 'The file type is not allowed'.
But here are some pictures of what May-Hill looks like (I don't own them, I got them off Google Images, but I did edit them):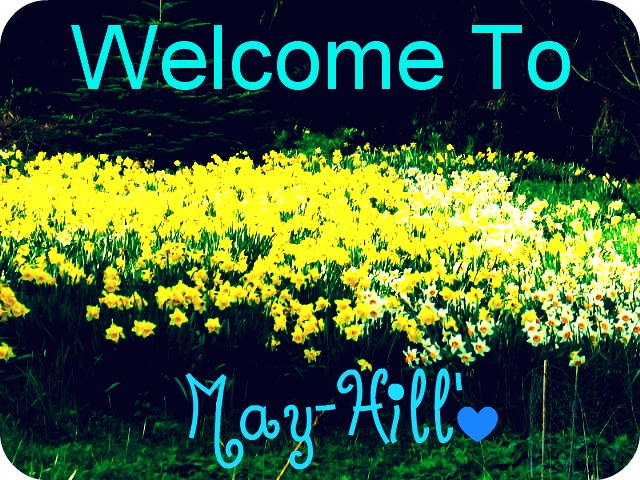 The first chapter, will begin on the next post.
I hope you enjoy my book!
Chapter 1 - Welcome to May-Hill

"We're here, kids!" Dad called to us from the passenger seat. "Welcome to May-Hill!"

The car drove on and revealed a beautiful villiage - or was it a town? It was small enough to be a villiage, but had the contents of a town. I just shrugged my shoulders and enjoyed the new scenary; my new home.

"It's a lot different from the city!" Hallie, my 5 year old sister, declared.

"Yeah, because it's not the city!" Chase, my 16 year old brother, grunted.

"Now, now, children, be quiet." Mum said from the front of the car.

Chase rolled his big, purple eyes and Hallie just fiddled with her long, blonde hair.

"Now, isn't this lovely, kids?" Dad had been going on about this villiage/town for weeks now. It was great to finally see what it was like. After a few weeks of Dad going on about it, we decided to move here. Dad also said that he thought we had a special connection with it, because my name was Mae. I told Dad that there wasn't because it wasn't spelt the same and it was just a coincidence.

"I don't believe in coincedence!" Dad had said.

I glanced at Chase, who had his eyes on a beautiful brunette girl, who looked the same age as him. I laughed and gave him a little nudge, and he tried to deny looking at her.

"I was looking at the scenary!" Chase yelled, flipping back his longish brown hair.

I snorted. "Yeah, right!" I replied sarcastically.

"Kids! We're here! Our new home!" Mum declared, parking the car on the curb.

Hallie let out a squeal of excitement and was the first to get out of the car. She started stroking and talking to the flowers and the walls. Chase looked purely embarrassed to have a little sister treating objects like they were real, but I just smiled.

Mum opened the front door of the cottage, and we all stepped inside. Chase ran upstairs imediately to pick the best room, but I decided to look around the downstairs of the house first. I wandered into the living room. It had beige walls and matching furniture. There was a vase of flowers on a little table, and the sweet fragrance filled my nose. I walked into the kitchen, and it had modern cooking equipment. I liked how the house was quite modern on the inside and dated on the outside.

I decided to go upstairs, before Hallie picked the second best room. There were four bedroom doors. Each door had posted notes stuck on them saying READ ME. I flipped the posted note on the first door and it read HALLIE'S ROOM. I sighed. This had to be Mum and Dad. We already knew they'd been here before, to take our stuff here, but I didn't know they'd be choosing the rooms we got. I flipped over all of the posted notes until I found my name, MAE'S ROOM. I had to admit, I did have the nicest door. But when do you judge rooms by doors? I opened the brown door and I wandered into the room, feeling my toes sink into the soft carpet. There was a neatly made bed on the left hand side of the room, and had my bedding on. Yes, I liked this room.

I think I was going to like my new home.
Chapter 2 - A Wierd First Day of School

"Mum, school sucks," Chase moaned "Why do we have to go?"

Mum rolled her eyes. "You haven't even started at May-Hill Secondary yet, you can't say it sucks."

"School in general sucks." he mumbled.

I got changed into my new school uniform. It had a white shirt, a checked tie and a claret blazer that had the school badge and the school name printed on it. Personally, I didn't like this uniform. It was ugly. My old one was better.

Hallie's uniform was similar as she was in the primary school, but it had a clarot jumper instead of blazer. I would've much rather had the jumper, it looked way more comfortable. But I suppose the blazer looked smarter.

I stuffed all my new exercise books in my bag (they were sent through the post, which I didn't really get).
"Mummy, what if the kids don't like me?" Hallie asked.
That thought hadn't occurred to me. What if the kids made fun of me like they did in my old school? I wasn't the skinniest girl (I had lost a bit of weight since then, but I still was quite plump). My eyes were a boring brown (they had nothing special about them) and my brow, bobbed hair was considered as 'tomboyish'. I hoped this wouldn't happen at my new school, but there was no point worrying about it.
"13 is the age where you start to worry about how you look." My mum had said. She was right. If my hair was the slightest bit messy, I had to brush it over.
"You'll be fine, Hallie darling." Mum said soothingly "You had tons of friends at your old school, and you'll have even more in your new school."
"But I didn't have any friends, Mum." I said "Well only one, but she joined in with picking on me, so she wasn't really a friend."
Mum walked over to me and gave me a kiss. "Sweetheart, one of the reasons we moved here, were to get rid of the bullying. It'll be a fresh start for all of us."
I nodded. Mum was right; she was always right. Well, I hoped she was right this time anyway. Somehow, this time, I doubted her.
"Chase knows the route to school, Mae. He will take you, and your Dad will take Hallie as it's on the other side of town." Mum said. "Have a nice day." She kissed me and took me to the door, where Chase was waiting.

"Here we are." Chase patted me on the back. "Stop gawping at how big it is, and go inside!"
I shook out of my daydream. "Well, I'll guess I'll see you later."
"Yep, meet you back here when the bell goes." I wandered through the school doors, and knocked at the first door I saw.
"Come in." a woman's voice called. I wandered in and saw a middle aged woman (about the age of my Mum), sitting at a desk. She smiled warmly. "Are you Mae Parker?" she asked.
I nodded. "Are you my registration teacher?"
"Yes, I am. But before the other children come in I want to have a word with you."
"Ok, about what?" I asked.
"You must make up a different first name. Whatever you do, don't say you're called Mae."
"What? Why?" Mae was my name, why should I make a new one up? I thought they'd be happy I was called Mae, after all the town was called May-Hill.
"You don't need to know. Just quickly make up a name." the woman said.
"Ok, then… Um… How about Lily?" I asked.
"Hello, Lily," said the woman "I'm Miss Williams, nice to meet you."
I felt like it was some sort of game, but I knew it wasn't. Something weird was going on and it had something to do with the name, Mae.


Last edited by Blossomtail on Sat Mar 12, 2011 7:21 am; edited 1 time in total
Chapter 3 – Someone Sane
Miss Williams showed me to my desk and I sat down, pleased to take the weight off my legs. Soon after, the other children walked in and sat themselves down. Miss Williams beckoned me to the front.
"Introduce yourself, dear." She said.
"Well, my name is M- I mean Lily." I said.
"Did you hear that? She nearly said the 'M' word!" A girl on the middle row called out. Suddenly, the class started talking.
"I'm sure she didn't mean to," A boy in the front row with blonde hair and green eyes declared. "Does it even matter anyway?" Everyone gasped.
"Of course it matters, Lucas!" the girl next to him said. "She should get expelled."
"Leave Lily alone, Emily," Lucas's gaze turned to me and smiled. I smiled back gratefully. "It doesn't matter anyway, it's just a stupid word."
"That's enough, Lucas! Emily's right, Lily should get punished, but she won't get expelled, because she didn't actually say the word. Lucas and Lily out the classroom now!"
"What a cow," I said as soon as Lucas and I left the room. "What's so bad about the word 'May'?"
"Ssh! Don't say that, someone could hear you!" Lucas smacked his hand against my mouth.
"Ouch! Watch it will you?!" I yelled "Anyway, the town is called 'May-Hill', aren't you allowed to say that?"
"Look, will you stop being so nosy? It's none of your business." Lucas replied.
"Yes it is! I'm not sure, if you've realised, but I live here now!" I argued.
Lucas grabbed my hand and pulled me close, so our heads were touching. It didn't hurt, but it still made me let out a little shriek. "You better watch yourself, Lily," he started "You may think I'm insane, but I'm the only sane one around. This town may be pretty and jolly, but it's really a prison. Everyone in this school apart from me and you are crazy."
I pulled away from him.
"So, let's start again," Lucas said. "My name is Lucas, nice to meet you." He held out his hand for me to shake.
"I'm-" I couldn't find the words to tell him who I was. Who was I? Mae or Lily? "I'm-"
"Erm, Lily?" he said, laughing. "Maybe I was wrong! Maybe you're insane like the others!"
I laughed, and shook his hand. "Nice to meet you." I said. I felt so happy, that I had a real friend, I gave him a hug and saw his face turn bright red. But he smiled and hugged me back.
"What was that for?" he laughed.
"Oh, I was just happy that's all." I replied casually.
I felt that I never wanted to come out of this moment with Lucas. The moment I'd finally got a friend.

Chapter 4 – Mae VS Lily
"Hey, Lily," Lucas greeted as I walked through the school gates.
It was my second week at school and Lucas and I were already best friends. He told me not to trust anyone else, and I could see why. They were all weird and mean to me, especially Emily. Every day she found a new horrible thing to say to me. But Lucas stood up for me.
"Oh my god, Emily, get a life," he would say "You're just jealous of Lily's good looks and sweetness." He stared at me when he said the last part as if he was talking to me not Emily.
I smiled and thanked him for the compliments but said that I was ugly and fat. He disagreed straight away and said I was skinny and the prettiest girl he'd ever met. I started to think if he fancied me, but then I told myself, he was just being a kind friend; a very, very kind friend.
I hated Miss Williams. She was a right cowbag. She treated me like her worse and dumbest student ever, but I was the smartest by far. She was horrible to me too; it was like she was being racist to me, but not about skin colour. She hated Lucas too, so I and he walked out of school numerous of times because Miss Williams was being so mean. That had happened that day. Lucas and I went to the park. We both sat on the swings, swinging back and forth.
"I hate Miss Williams," I'd rant "I wish she'd curl up and die."
"That's a bit harsh, but I hate her too." Lucas agreed. "I don't see the point in going to school if your teacher just is horrible to you all the time."
"Thank god we don't have her for every lesson." I said. "If we did, I wouldn't make it through the day."
Lucas laughed. "Mean either!"
"Lucas?" I asked.
"Yes?" he replied.
"You still haven't told me about that word, you know what one."
I heard him sigh. "I don't know myself to be honest, why we're not allowed to say it. No one knows. It's just been a rule since we were born. Way before Miss Williams was born."
"So no one knows why?"
"No one, Lily, no one."
"Don't call me that!" I got off the swing. I couldn't like any longer. I couldn't bear to be called that anymore. I wanted to be Mae again; the person I was before I left school this morning.
"But it's your name, Lily." Lucas sounded surprised.
"No it's not." I replied coldly.
"Then what is your name?" Lucas asked.
"Take a guess."
"Mae…" he whispered.
I nodded.
"Oh no… What if someone finds out?"
"I don't care!" I yelled, climbing up to the top of the slide "MY NAME IS MAE! DID YOU ALL HEAR THAT?! MY NAME IS MAE!"
Lucas pulled me down the slide and carried me behind a bush and then put me down. "Are you stupid?!" he whispered "If anyone heard that-"
He was interrupted by sirens… Police sirens.
"Oh no!" he said. "Come on!" he beckoned me.
Lucas ran and ran, and I followed him. I wasn't sure where we were going but he seemed to. All of a sudden he halted and I nearly went smack into him. "Get down!" he ordered.
I ducked. My heart was racing and I was panting. Then all of a sudden I saw the police car pass, not noticing us, and after a while the sirens stopped. A tear trickled down my face. "I hate this town!" I yelled. "I hate it!"
Lucas hugged me and wiped away my tears with his shirt. "I hate it too."
"I hate the name, Lily," I whispered "I don't want you to call me that."
"I'll call you M." he said smiling. "Don't worry, I won't call you Lily."
I thanked him, gave him one final hug and then I told him that it was time for me to go home.

Chapter 5 – The First Victim
"Hello, darling, how was school?" Mum asked as I walked through the door.
"Fine." I lied, knowing I had spent most of my school hours at the park. If Mum had found out, she would freak.
"What do you want for dinner, Mae?" Mum asked me.
"Don't call me Mae, Mum." I told her firmly.
"What? Why, sweetheart? It's your name." Mum was shocked.
"This town has a thing about… The name Mae…" I whispered.
"Oh, darling, stop making up stories." Mum was starting to get fed up.
"But, Mum, I'm not making it up, it's true!" I yelled.
"MAE! UP TO YOUR ROOM! NOW!" Mum shouted so loud, I was sure the whole neighbourhood would hear. And that would be a bad thing because she shouted, Mae.
I ran up to my room, ever so annoyed with Mum. I sat on my bed, and texted Lucas to see how he was. But a noise interrupted my typing… Sirens.
Mum! I ran down stairs. "Mum! Get out the house now!" I called, but when I got into the kitchen no one was there. Mum was gone. How was that possible? The sirens were still going, and yet they hadn't arrived at our house and I didn't hear anyone go out or come in.
I rewrote my text to Lucas. Get to my house, now. Something bad happened, that's what it said.
Lucas arrived in a couple of minutes on his bike, and walked through the door. "What happened?" he asked me.
"Mum's gone. She shouted my name ever so loud, and then I heard sirens, and then she was gone." My voice was shaky, and I was trying not to cry.
"Are you sure? She could've just gone to the shop?" Lucas sounded uncertain.
"And what about the sirens?" I challenged.
"Coincidence?"
"I don't believe in coincidence." I sounded like my Dad.
"Where's your Dad?" Lucas asked.
"He's at work." I replied.
"Brother? Sister?"
"The park." I replied.
Lucas paced up and down the room. "Looks like just me and you."
"Do you know anything about what's happening?" I asked him.
"A little bit," he sat down on the sofa, and I sat next to him. "If you say the 'M' word, sirens start to go and then you disappear. People say their ghosts."
"But I've said it plenty of times," I said.
"Yes, but you said it quietly. Not loud enough for the ghosts to hear."
"What about that time when I said it loudly, at the park?" I asked.
"It was too quiet still."
"But the sirens… We heard them." I was confused.
"It turned out to just be a police car, I saw it drive past." Lucas said.
"What are we going to do about Mum?" I asked Lucas, hoping up he'd come up with a solution.
"I don't know," he admitted "But for now, just say to your family that she's gone away for a while, and make sure that they don't say your name."
I nodded. But would this alibi fool them? Oh, what was I going to do?

This is very cool! I wish I could write like this!
Thanks! And I'm not that good at writing!
yeah you are! You're awesome! I like your story!


Similar topics
---
Permissions in this forum:
You
cannot
reply to topics in this forum